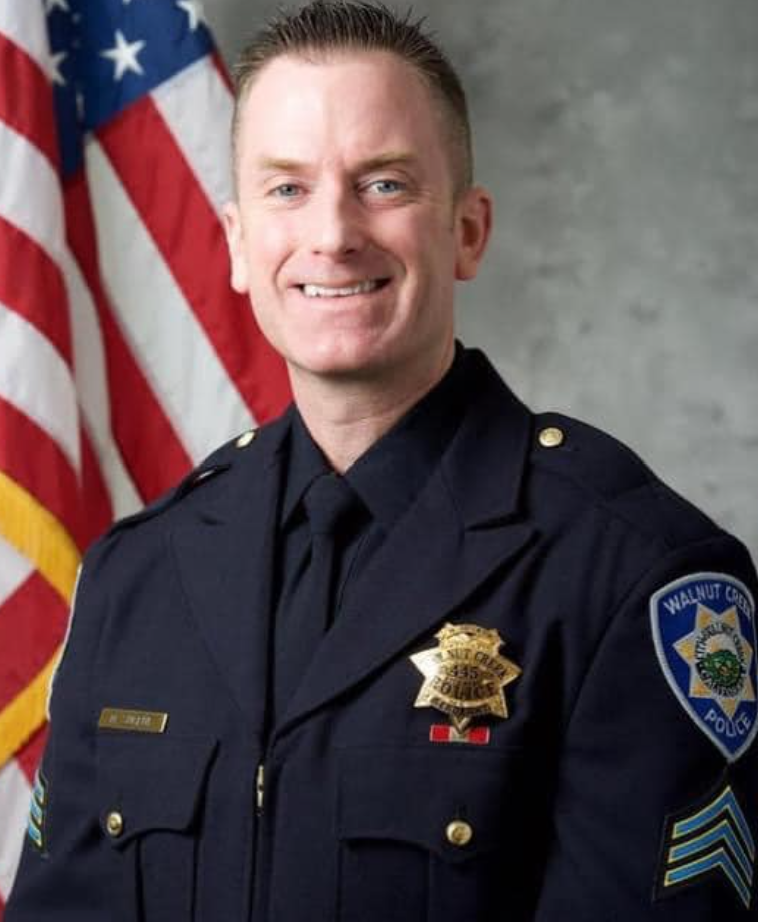 Michael Sugrue is an Air Force Veteran and medically retired Sergeant from the Walnut Creek PD in California.  He recently released a book, Relentless Courage – Winning the Battle Against Frontline Trauma, with whom he co-authored with Dr. Shauna Springer.  At the time of our conversation, His book has been on the #1 bestseller list since its release five weeks in a row.  Michael discusses how he had no desire to write a book, but a phone call from his co-author, led to the release of a story that absolutely needed to be told.
I have read countless books on the topic of front line trauma, but this one is unique.  Without giving too much away, the book alternates between Michael's voice and Doc Springer's analysis as she unpacks what was going on in Michael's mind.  Her explanations are easy to understand and help to normalize Michael's behaviors, emotions, and actions.  The big take away… first responders need safe places where they can address their trauma so healing can happen.
Michael is an advocate for awareness, prevention, education, and training on PTSI and First Responder Suicide Prevention.  He is a peer volunteer at the WCPR and an Ambassador for the Save a Warrior program and discusses both of these programs in our conversation. 
Michael talks about a fatal shooting he was involved in shortly after promoting to Sergeant.  He discussed the duality of the instant change in his personality and the more gradual onset of symptoms.  Michael discusses feeling detached and emotionally number immediately following the shooting, and how he slowly became less sympathetic and empathic towards others.
Michael discusses how he suffered in silence for four years…divorce, health issues, a federal lawsuit, grieving his father's death, and his friends suicide attempt, which he credits to saving his life and what propelled his path to healing.
Some of the highlights of our discussion include:
Michaels healing path.  West Coast Post Trauma Retreat (WCPR), Save a Warrior, therapy, prescription medication, support group meetings, and a medical procedure called Stellate Ganglion Block or SGB.
Agency betrayal and Moral Injury.  This is a big piece of his book and Michael says that often times this is what puts people over the edge, and in his case, he attributes moral injury and the treatment by his agency to his change in personality.  In the book Michael recounts the countless ways in which his fatal shooting, while his defining incident, was compounded by media accounts, court proceedings, lack of a structure in which OIS were handled internally, and isolation. 
Stigma.  Michael suggests the only way to overcome stigma is continuing to talk about it and we need to have the courage and strength to have these vulnerable conversations. 
Try new things.  Michael says, be willing to try new things.  EMDR didn't work for him, but he knows its worked wonders for others. 
Retirement.  Michael says it is possible to retire health from a full first responder career and discussing the human side of what we go through our career is a crucial piece of the puzzle.
Michael reminds us that healing is a life long journey; this is a reality, and not intended to discourage.  We all fall back; we can all get triggered, but when we do, there is support.
LINKS:
Save a Warrior Program:  https://saveawarrior.org/
West Coast Post Trauma Retreat:  https://www.frsn.org/west-coast-post-trauma-retreat.html
60 Minutes Rewind SGB:  https://www.youtube.com/watch?v=nC2fBe6U7lg
Relentless Courage Book Link:
https://www.amazon.com/RELENTLESS-COURAGE-Winning-Against-Frontline/dp/1736824414
....and thanks to everyone for your continued support as we recently surpassed 10,000 downloads!!! Obviously, we couldn't have done it without all of you!!