Podcast weblog: A career in law enforcement is one of the most rewarding, challenging, and selfless professions out there. The Guns and Yoga podcast explores the intersection between the impact a first responder career can have on those on the job, their families, and the importance of adopting and maintaining a holistic lifestyle. Wendy Hummell is a seasoned law enforcement officer in the Midwest with close to 25 years experience. She is a LEO spouse, mother, and wellness enthusiast. She knows first-hand the difficulties this line of work can bring. For the past decade, Wendy has been exploring various ways to improve her emotional, mental, spiritual, and physical well – being. She continues to learn and has a passion for sharing these tools to improve the quality of life not only for herself and her family, but for all first responders. Wendy is a certified yoga and meditation instructor. She teaches yoga, mindfulness, and resiliency to first responders at her current agency where she works as the Health and Wellness Coordinator. She also teaches throughout the state of Kansas and other national platforms. Wendy retired from the Wichita Police Department in 2019 at the rank of Detective where she spent a majority of her career working persons crimes. The intention of this podcast is to add value, provide support, and share resources by providing a platform for honest conversations with first responders, family members, retirees, and wellness experts. Whether you are a law enforcement officer, work in corrections, dispatch, Fire, EMS, The Prosecutors Office, the Coroners Officer, are a member of the military, family member or anyone who supports front line workers, please subscribe today and hear hear the stories of these brave men and women, the challenges and difficulties they have faced; the wonderful programs, people, and resources available to support first responders.
Episodes
Tuesday May 31, 2022
Tuesday May 31, 2022
Welcome to the Guns and Yoga Podcast My name is Wendy Hummell.  Today you will hear a conversation I had with Jack Harris, retired LEO, licensed counselor, trained mediator, and professional trainer.  Jack retired from the Tuscon Police Dept. in 1994 at the rank of Captain.  I first met Jack at the COPS conference in Oklahoma City last fall.  I attended one of his sessions on retirement,  but was unable to sit in on his class on Anger.  Several of my co-workers attended and said it was a great class, so I reached out to Jack and invited him on the show.  Jack is a subject matter expert and teaches a class Helping Keep Good People Good. 
LINKS:
You can learn more at https://jackharris.org/
And, as always, if you find value in this episode, make sure to share it, give us a review, and if you'd like to be notified of future episodes you can subscribe on our Podbean website or email us at wendy@bluelineyoga.com.
Also, be sure to check out WendyHummell.com to learn more about me, my Radical Resilience Program and my free webinars & yoga videos.
Thanks!
....and thanks to everyone for your continued support as we recently passed the 50 episode mark (regular episodes & microcasts)!!!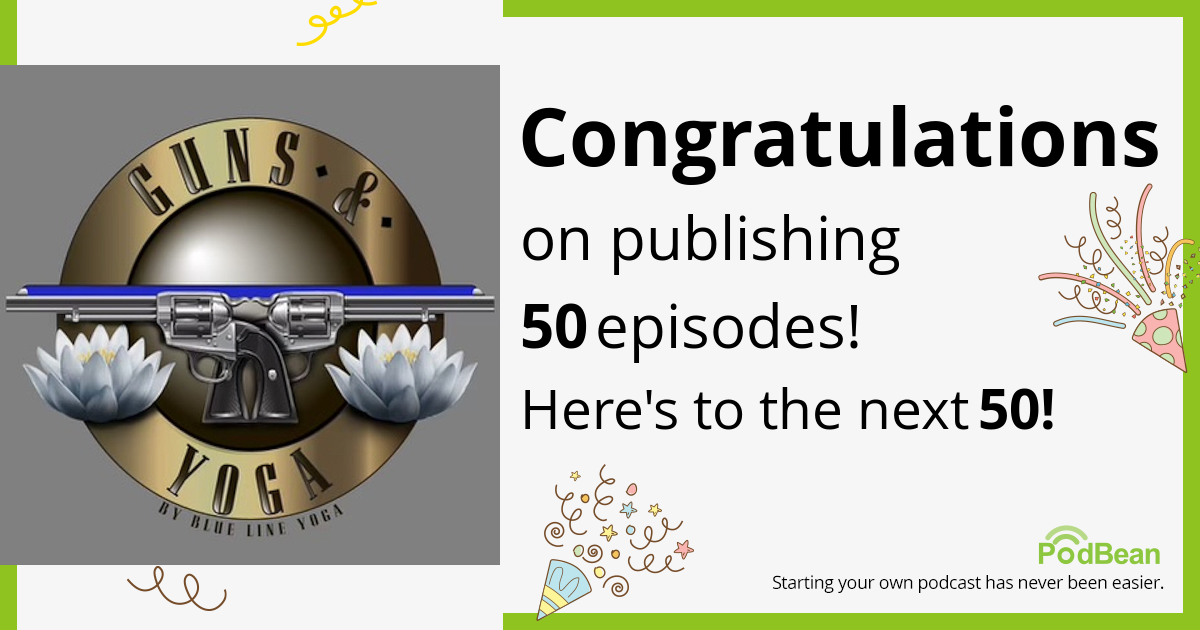 Comments
(1)
To leave or reply to comments, please download free Podbean or