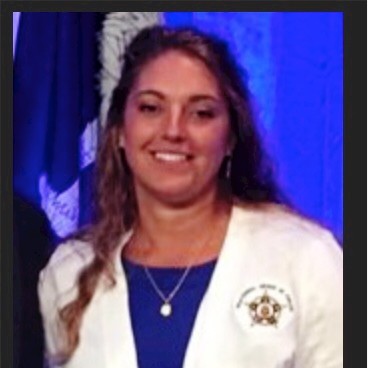 Welcome to Episode #29 of the Guns and Yoga Podcast.  Today I am speaking with Sherri Martin, National FOP Wellness Coordinator.  
I was fortunate enough to meet Sherri in 2020 after our agency was matched with her, and two other Subject Matter Experts, from the Nashville Police Dept. as we launched our peer support and wellness program after applying to the CRITAC program through the COPS office.  CRITAC stands for:  Collaborative Reform Initiative Technical Assistance Center.  Sherri's background as a law enforcement veteran and clinician were extremely valuable as we moved forward with our program.  She shared insight, guidance, and some of the initiative the FOP and COPS offices were working on such as the Vetting Guide, which helped tremendously. We will talk more about this during the show.
The day I spoke with Sherri, March 8 of this year, was coincidentally International Women's Days; a day that celebrates women's achievements and a reminder that progress still needs to be made.  Sherri and I cover a lot of territory, we start with her LE career in Charleson SC and Enfield Ct and how she ultimately landed in her current position as Director of Wellness Services with the FOP.
Besides our shared passion for law enforcement wellness, Sherri and I have a few other things in common; we talk about falling in love, relocating cross county, starting over in our careers, and what its like to work in a male dominated profession.  The percentage of women in LE isn't much different then it was 25 years ago, only 12-14% of LEO's are women.  This is why it's so important for women to support other women.
We discuss the National FOP's third wellness conference that was held this past January in Nashville that I was fortunate enough to attend along with several others from my agency.  We cover highlights from Nashville, and what's on the horizon for the FOP.  Sherri is a trailblazer in her field and I am so grateful to have met her.  I had a lot of fun talking to her, it was like chatting with an old friend. 
LINKS: FRATERNAL ORDER OF POLICE - Officer Wellness
And, as always, if you find value in this episode, make sure to share it, give us a review, and if you'd like to be notified of future episodes you can subscribe on our Podbean website or email us at wendy@bluelineyoga.com.
Also, be sure to check out WendyHummell.com to learn more about me, my Radical Resilience Program and my free webinars & yoga videos.
Thanks!